EDIT MAIN
EXTRACURRICULAR ACTIVITIES
African American Culture Club
Contact: Wesley Hunt, nhunt9266@pcssd.org; Angela Jackson-Deloach, ajackson8636@pcssd.org; Stephanie McKenzie, smckenzie8922@pcssd.org
Additional Links: Student Application / Parent Permission Form
The RMS Administration and Staff are excited to launch a new club centered on the study and celebration of African American culture, as well the many other important cultures and cultural traditions represented by the entire RMS student body. This club will be an open forum for respectful discussion, engaging and thoughtful activities, and student growth. Membership, as well as club leadership positions, are open to ALL students. JOIN THIS CLUB FOR THE OPPORTUNITY TO BUILD SOMETHING AMAZING!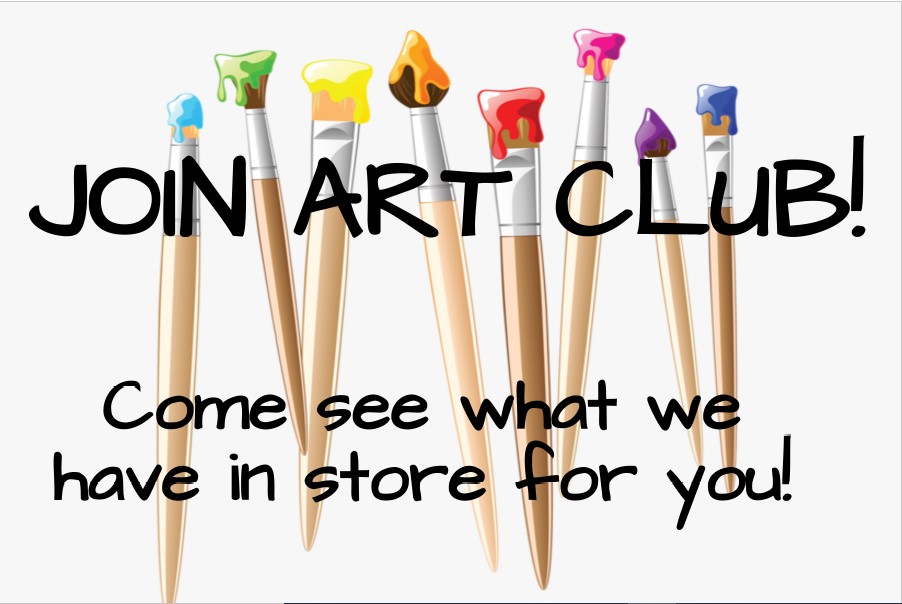 Art Club
Contact: Katie Combs, kcombs8509@pcssd.org
Additional Links: Instagram @rmsartclub,
Parent Permission Form
We are a fun, creative extracurricular club for anyone who loves art! This is where students can try out new art materials and techniques, do good things to give back to the community, and explore their own interests, experiences, and passions through art! Club dues, to cover the cost of art supplies for Art Club projects, will be $12 for the school year, and students will need a pick-up ride available in case we meet after school.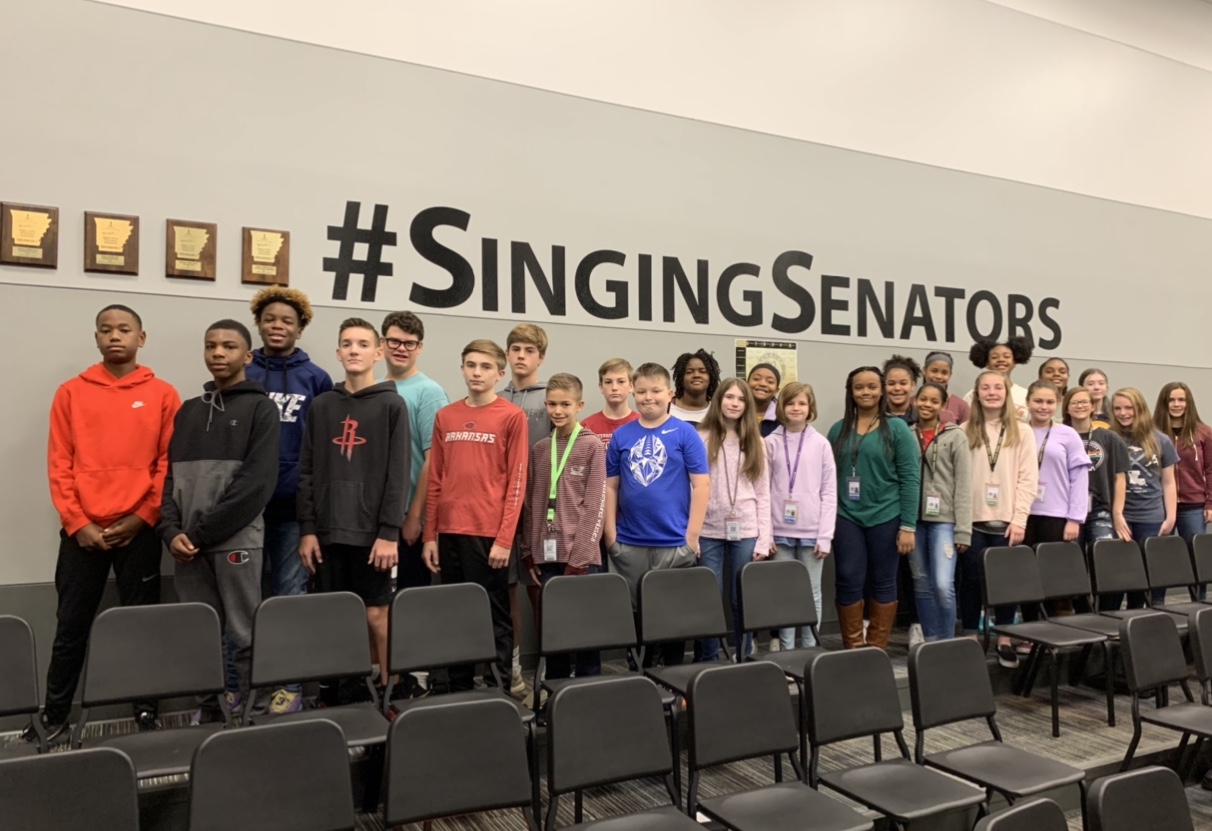 Choir
Contact: Mr. Fuller, afuller5760@pcssd.org
Choir is for anyone that enjoys all different types of music...AND HAVING FUN!!!!!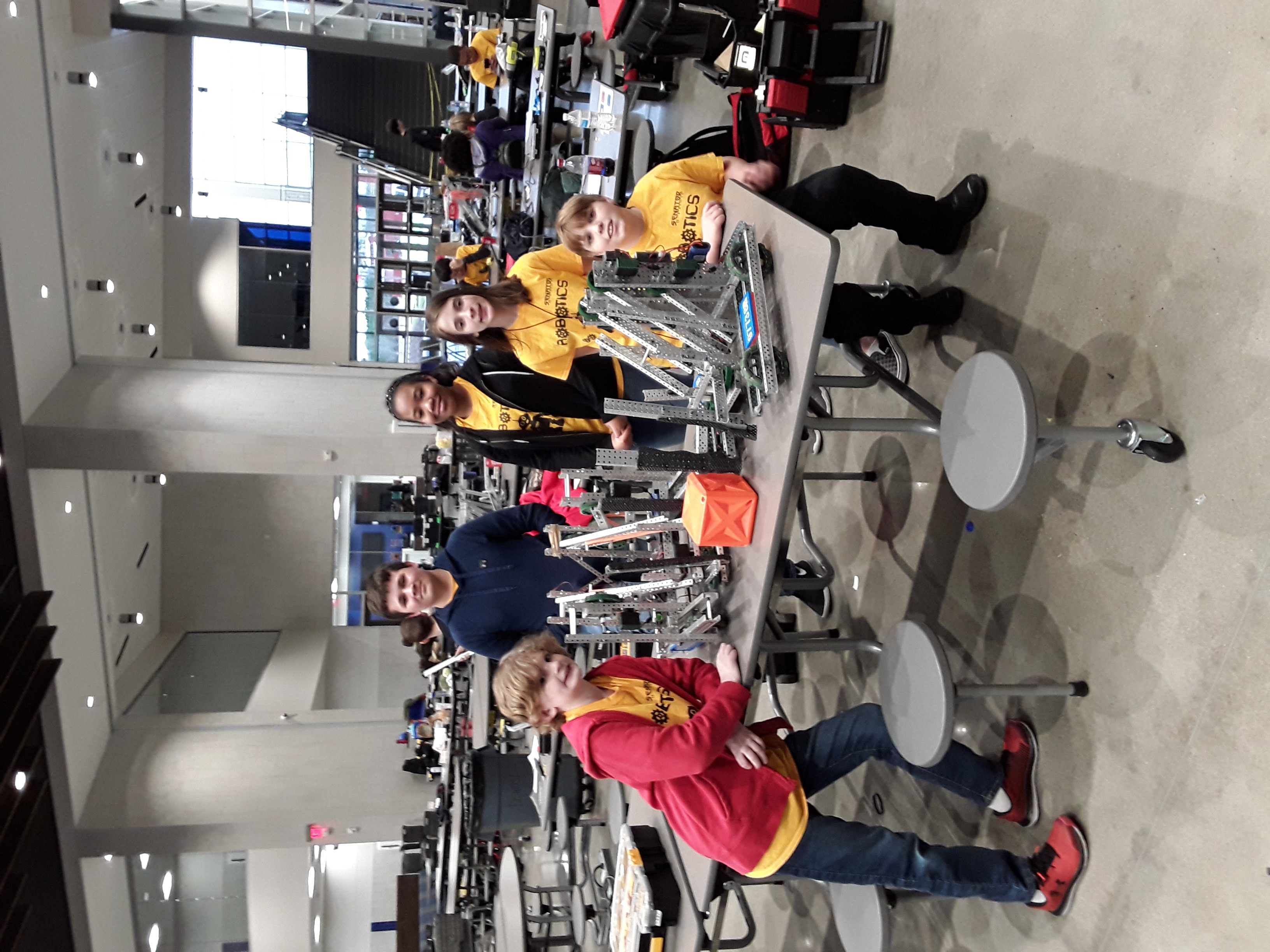 Robotics
Contact: Caleen Markland, cmarkland3235@pcssd.org
Additional Links: Facebook @RobinsonMiddlesch
Senator Robotics is an after school student club that provide students with the opportunity to experience Science,Technology, Engineering, and Math (STEM) through competitive robotics. Each year, students collaborate to design, build, and program a robot to complete a specific challenge designed by the Robotics Education and Competition Foundation (REC). Starting around the last week of November each year the team/teams travel on weekends (Saturdays) to compete in various tournaments throughout Arkansas in hopes of qualifying for the Arkansas VEX State Championship as well as the VEX World Championship.
This field of competitive robotics provide students with hands-on, sustainable, and cost-effective approaches to help engage young people and maintain their interest in STEM. It also encourages important life skills including teamwork, communication, critical thinking, problem solving, and project-based organization.
Spirit Squad
Contact: Cindy Holmes, cholmes5796@pcssd.org
The 6/7 grade Spirit Squad is a sign-up based squad designed to teach the techniques of cheerleading, and is formed at the beginning of the school year. All 6/7 grade students who were promoted are eligible to cheer. For further information, a required meeting is held a couple of weeks after school starts. This squad cheers for the 7th grade football and basketball home games.
Volleyball, Basketball, and Track (Girls)
Contact: Angela Jones, ajones5368@pcssd.org
Additional Links: Facebook @pcssd.jtrms, AAA Homepage
We have team sports for 7th and 8th grade (Volleyball, Basketball, and Track). We follow the Arkansas Activities Association requirements for eligibility.