EDIT MAIN
The Pulaski County Special School District Board of Education was elected in November of 2016 and seated on Tuesday, December 13, 2016. At their first meeting, the Board drew for terms and elected officers.
The Board will meet in regular open session on the second Tuesday of each month at 6 p.m. These meetings are open to the public. All regular meetings will be held in the Board Room in the Administrative Services Building (925 East Dixon Road, Little Rock, AR 72206).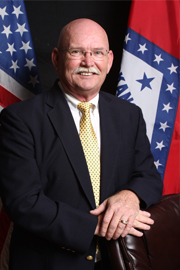 Mike Kemp
Board Zone: 1
mkemp@pcssd.org
Term Ends: 2019
Mike Kemp, a native Arkansan, is in his third term as Mayor of the City of Shannon Hills, in northeast Saline County, which is in the southwest corner of the Pulaski County Special School District. He is also a former anchor/reporter for the Arkansas Radio Network, as well as KARN AM 920/102.9 FM. He serves on the Board of Directors for Metroplan and is a member of the Executive Committee, as well as Vice Chairman of the group's small cities council. He is a member of the Arkansas Municipal League and has been recognized for his longtime service to the group. He has more than 30 years of leadership and team building experience. Kemp was assignment editor for KLRT-TV Fox 16 news from 2007 to 2013. Prior to that, he served as Arkansas' eGovernment Director with the Arkansas Office of Information Technology.
Kemp served almost four terms as a member of the Shannon Hills City Council. The National Rural Telecommunications Congress asked him to serve on its board in 2005. He spent three years as an enthusiastic board member, including one year as president and one as secretary. He served two terms as Justice of the Peace for District Two of Saline County. He has extensive knowledge of local and county government. Prior to joining Arkansas state government, he worked in the broadcast industry in Arkansas, Florida, Louisiana and Texas. He also is a former small business owner and real estate entrepreneur.
Kemp graduated high school in Mineral Springs and attended college at Arkansas Tech University in Russellville and Ouachita Baptist University in Arkadelphia. He has been married, more than 35 years to his childhood sweetheart, Penny. They have two adult children and four grandchildren.
---
Tina Ward, Board Secretary
Board Zone: 2
tward@pcssd.org
Term Ends: 2020
Tina Ward has been employed by The University of Arkansas for Medical Sciences (UAMS) since 2003. She has two adult daughters, a grandson and granddaughter, along with several children in which she has had the opportunity to mentor throughout the years. Her daughters both attended Mills Middle formerly known as Fuller Elementary and Junior High, Daisy Bates Elementary and Mills University Studies High School. Ms. Ward has mentored children for more than 30 years within her community and church. She joined the Pulaski County Special School District Board of Education to help support the district by making good, solid decisions and encourage policies that ensures quality education for all.
---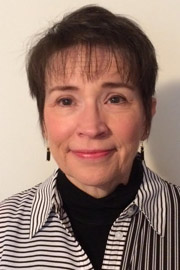 Dr. Linda Remele, Board President
Board Zone: 3
lremele@pcssd.org
Term Ends: 2021
Dr. Linda Remele, a retired Pulaski County Special School District educator, received a Bachelor of Science degree from Texas Tech, a Master's degree from the University of Central Arkansas and a doctorate in Educational Leadership from the University of Arkansas at Little Rock. She was a teacher, counselor, principal, director of elementary education and deputy superintendent during her extensive career at PCSSD. Both her son and her step-son graduated from PCSSD schools, and her two granddaughters currently attend PCSSD schools.
Remele is past president of North Pulaski Retired Teachers organization, is a member of the Sherwood Educational Foundation, is active in her church and in the Noahs of Ark community. Each week she volunteers at Sherwood Elementary, Sylvan Hills Middle School, and the Jacksonville Care Channel. She is a Certified Religious Assistant with the Arkansas Department of Corrections and spends one day a week at the McPherson women's prison.
---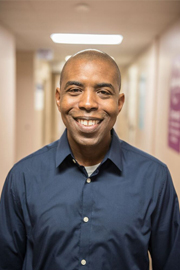 Shelby Thomas, Board Vice President
Board Zone: 4
sthomas@pcssd.org
Term Ends: 2019
Shelby Thomas grew up in the Sherwood area and is a proud graduate of PCSSD. He attended Homer Adkins elementary, North Side Junior High and Jacksonville High School. He has a degree in Electronics Engineering and works for Irby Electrical Distributors as an Energy Specialist covering Arkansas and Northern Louisiana.
As a Reality Class Pastor, you can find him any given Sunday or Wednesday volunteering his time to minister to and pour into students' lives. He truly believes the next generation will change the world. Shelby also serves on the Board of Directors of First Assembly of God NLR where he has been a faithful member for over 20 years.
He and his wife, Leigh, have been married since 1994 and call Sherwood home. They have four children, three who have graduated from Sylvan Hills High School.
---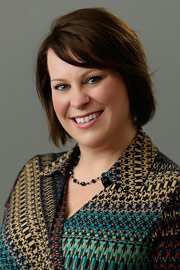 Alicia Gillen
Board Zone: 5
agillen@pcssd.org
Term Ends: 2023
Biographical information to be added soon.
---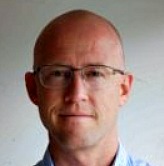 Eli Keller, Disbursing Agent
Board Zone: 6
ekeller@pcssd.org
Term Ends: 2020
Biographical information to be added soon.
---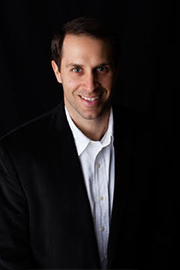 Brian Maune
Board Zone: 7
bmaune@pcssd.org
Term Ends: 2021
Brian Maune, a lifelong resident of Little Rock, is an Account Manager across Arkansas for a specialty chemical company. He received a Bachelor of Chemistry from Arkansas Tech University, followed by a Master of Science in Operations Management from the University of Arkansas.
Maune and his wife, Jennifer, married since 2006 have five children with three children attending Chenal Elementary. He is an active member of Fellowship Bible Church where he serves in the children's ministry. In his spare time, he enjoys traveling with family and spending time outdoors.