PULASKI COUNTY, Ark. (KATV) — As more parents and students turn to online learning during the pandemic, the Pulaski County Special School District is preparing to open an all-virtual conversion charter school.
It's a project the school district has been working on for over five years, and will operate much differently than the way online students are learning now.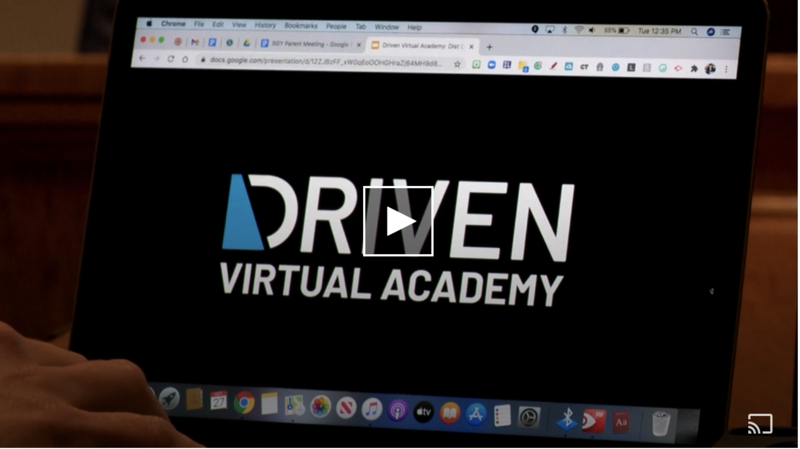 "If the pandemic has shown us anything, it's that the need for a virtual academy and virtual school is so prominent in today's society," Alicia Gillen said.
Gillen serves as a school board member for the district. Also a mom of two, she's excited her daughters will soon have a different way to learn.
"It's the flexibility and learning at your own pace," she said. "They can excel at their own pace and their own speed."
The school is named Driven Virtual Academy. Students will not be learning inside classrooms but will have their own teachers, counselors and staff.
"I feel like to be competitive in this state, having a virtual option is really important or we're going to lose students to other places that have that option," PCSSD digital learning facilitator Rachel Blackwell said.
Backwell says students will choose one of three options for their education schedule. Those include block scheduling, a two-course day, or a multicourse day.
"This will be more asynchronous for students to do at their pace, but then they will also have teachers there to support them in some synchronous activities," she said.
The school is looking to enroll 500 students, but Blackwell says that number could change based on the need.
"In our district, we have over 1,100 students who are homeschool status, so we would like to attract some of our students back to the district," Blackwell said. "We also know in our district we have students who might have health concerns that need to be at home, or parents who travel."
Parents like Gillen say it provides families with another option to find what works best for them.
"Being able to bring the innovation and the curriculum right to their desktop or laptop is going to be so exciting," she said.
The district is utilizing one of their old school buildings to give Driven Virtual Academy teachers a space to come and work.
The school should be up and running by the next school year. Parents can start the enrollment process in January.
Driven Virtual Academy students will have the option to participate in after school activities.