Austin, TX -- A small group of educators from Pulaski County Special School District attended the Digital Annual Learning Conference (DLAC)in Austin, Texas from February 24 - 26, 2020.
Two central office employees - Rachel Blackwell, PCSSD digital learning facilitator, and Casey Dailey, instructional technology and professional development facilitator joined DRIVEN teachers from around the district to present at the conference. DRIVEN teachers represented each of the three high schools with a DRIVEN program - Ebony Jenkins from Mills University Studies, Gavin De Los Santos from Joe T. Robinson and Nina Holub from Maumelle.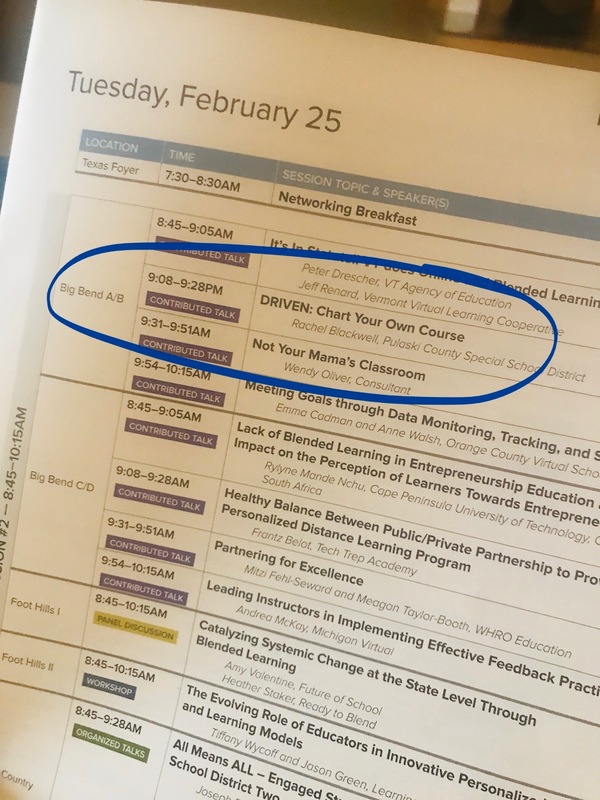 The presentation, DRIVEN: Chart Your Own Course, focused on the success and impact of the DRIVEN program in the district.
Those who attended the presentation had the chance to hear what PCSSD is offering for their students. PCSSD is charting a course for student success through personalized & blended learning. The teachers who are in the classroom shared what they learned from year one to improve the program.
DLAC celebrates K-12 digital learning practitioners, researchers, and policymakers. Attendees learned from each other and the shared best (and worst) practices during this innovative conference. The sessions were shorter, livelier, and more interactive, creating a high-energy gathering built on sharing and conversations.