LITTLE ROCK, Ark. -- Arkansans for Gifted and Talented Education (AGATE) selected Lori Delk, a teacher from Mills University Studies High School, for their annual AGATE Educator Recognition Award.
The purpose of this award is to recognize those individuals in the field of education who have made significant contributions to the education of gifted and talented students. Lori exemplifies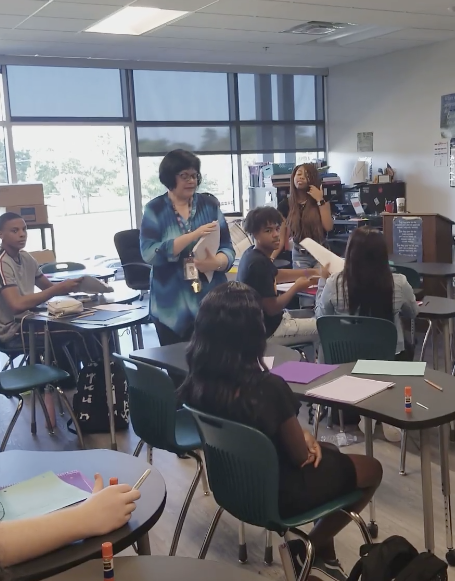 this award every day while serving students at Mills High School.
"This lady works weekends and breaks, you name it," said principal Duane Clayton. "She is one of the hardest working teachers I know. Very well deserved. And very sweet."
The qualifications to receive this award state that recipient must be a professional educator from one of the following groups: GT personnel (program planners, teachers, coordinators, facilitators, supervisors, etc.), educational administrators, counselors, librarians, classroom teachers, or university personnel.
All nominees must have an impact on the education of gifted/talented students and offer extraordinary service to gifted/talented education. The nominees should also use innovative techniques in the field of gifted/talented education.
About AGATE
AGATE is an independent organization promoting excellence in education, particularly as it relates to gifted and talented children and youth in Arkansas.
AGATE works to educate its members and the Arkansas community as to the nature and needs of gifted and talented children and youth, and to develop a community that recognizes, nurtures, and rewards the fulfillment of the unique individual potential of each child.