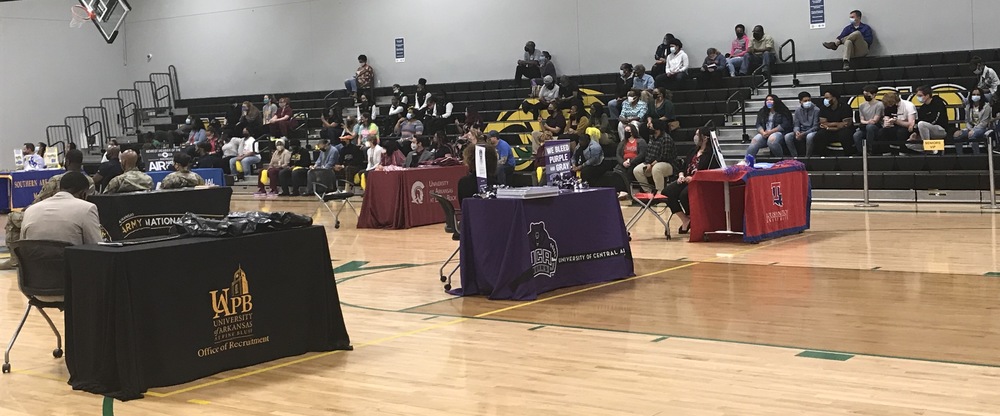 Mills University Studies Academic Signing Day
PCSSD
Thursday, April 29, 2021
LITTLE ROCK, Ark. -- Wilbur D. Mills University Studies High School recently held an event to honor their graduating seniors who will be attending college in the Fall with an Academic Signing Day.
The students were celebrated for being accepted into a college or university, as well as for some of the scholarships they have received.
Congratulations students!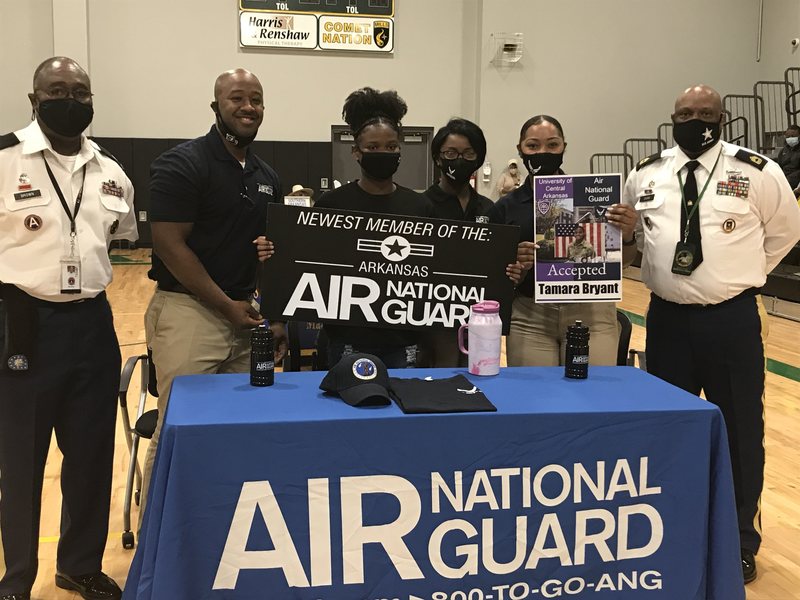 Tamara Bryant - University of Central Arkansas and Air National Guard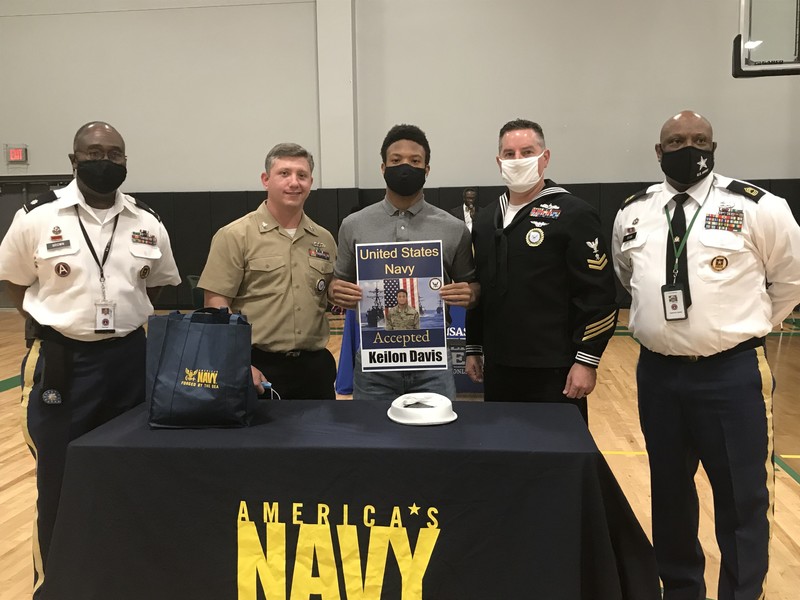 Daphne Dalrymple - University of Arkansas - Pulaski Technical College and Army National Guard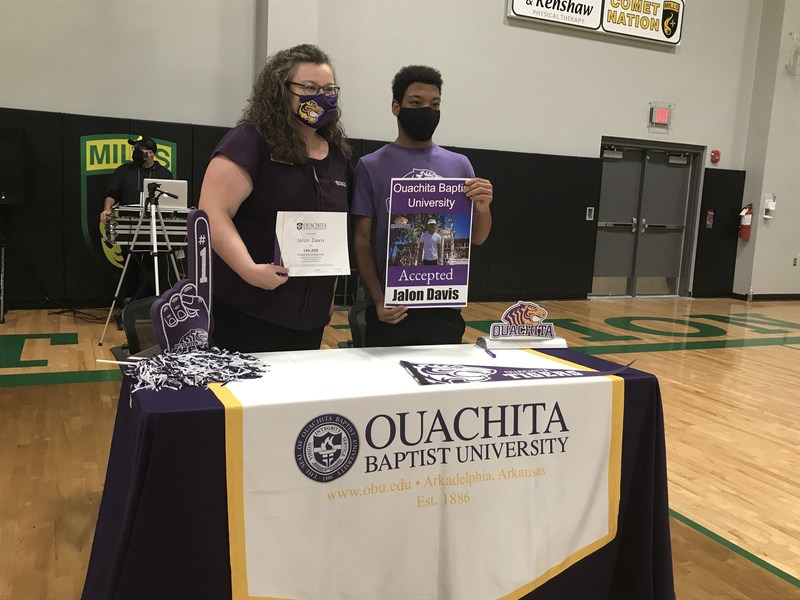 Jalon Davis - Ouachita Baptist University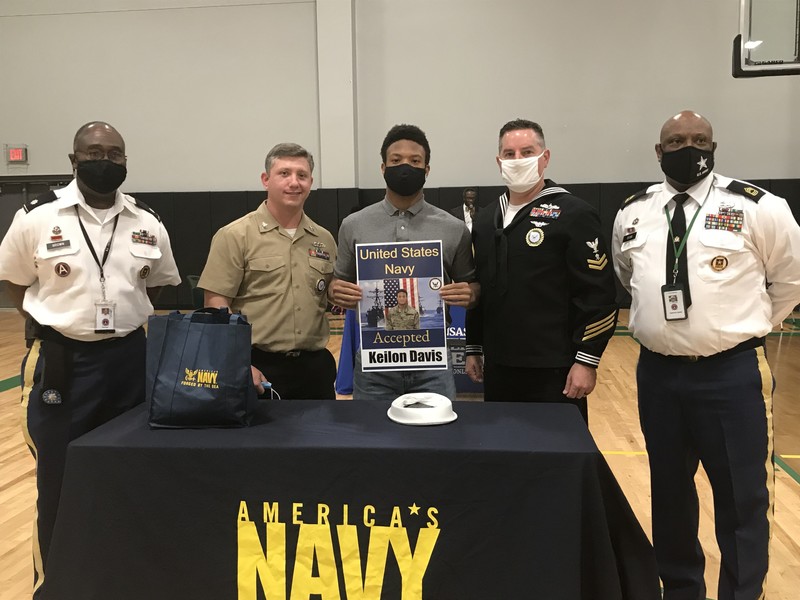 Keilon J. Davis - United States Navy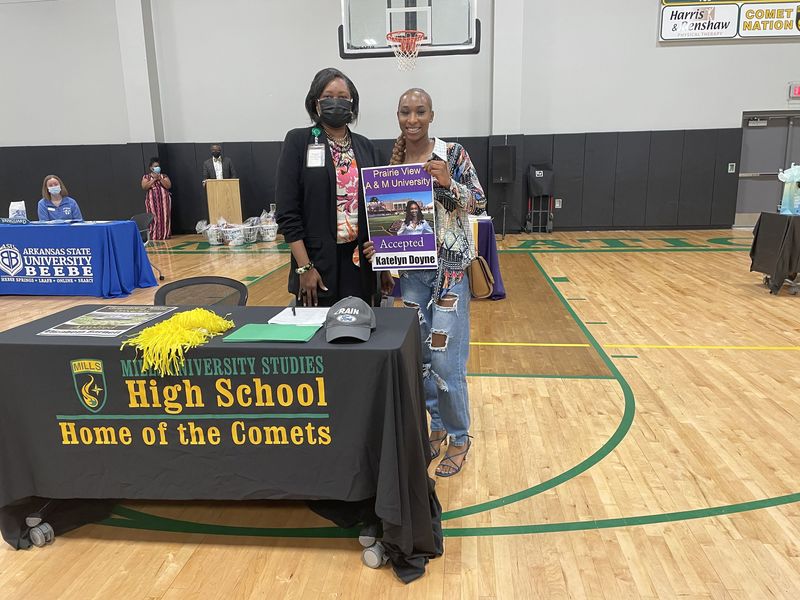 Katelyn Doyne - Prairie View A & M University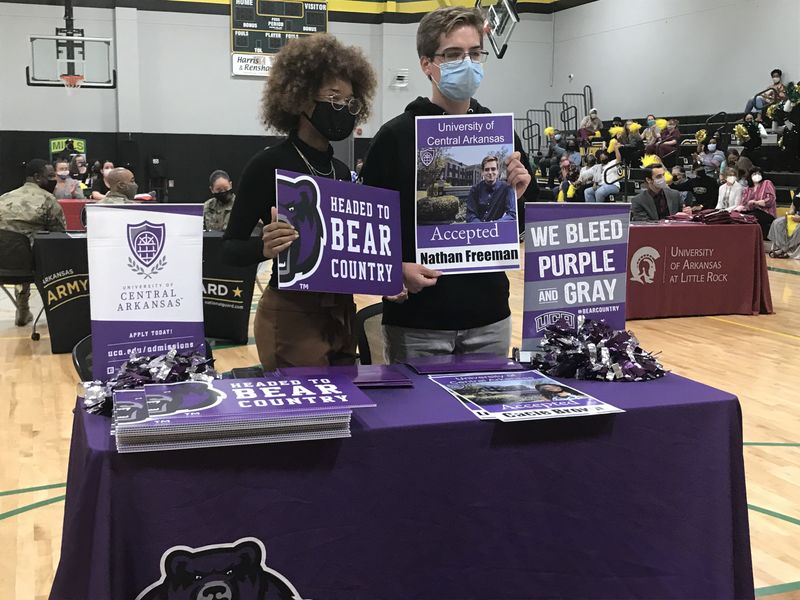 Nathan Freeman - University of Central Arkansas
Wesley Guy - Arkansas State University-Beebe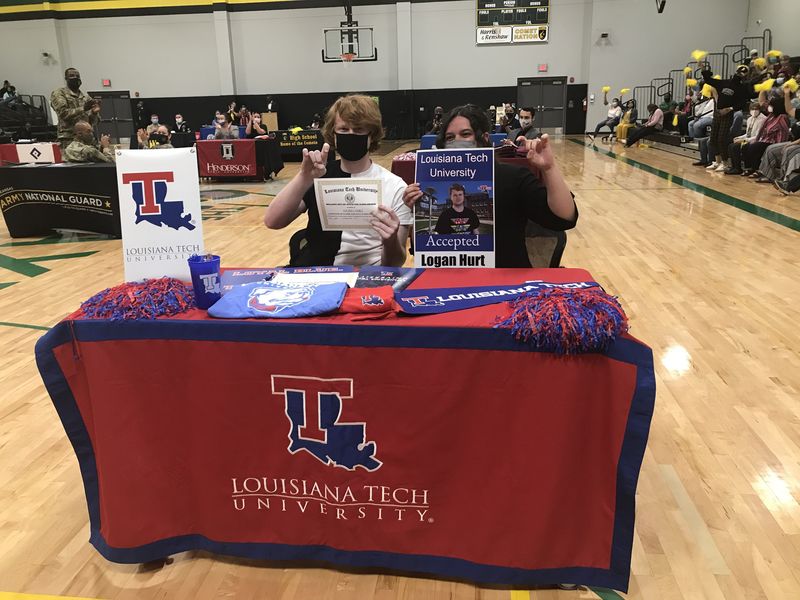 Logan Hurt - Louisiana Tech University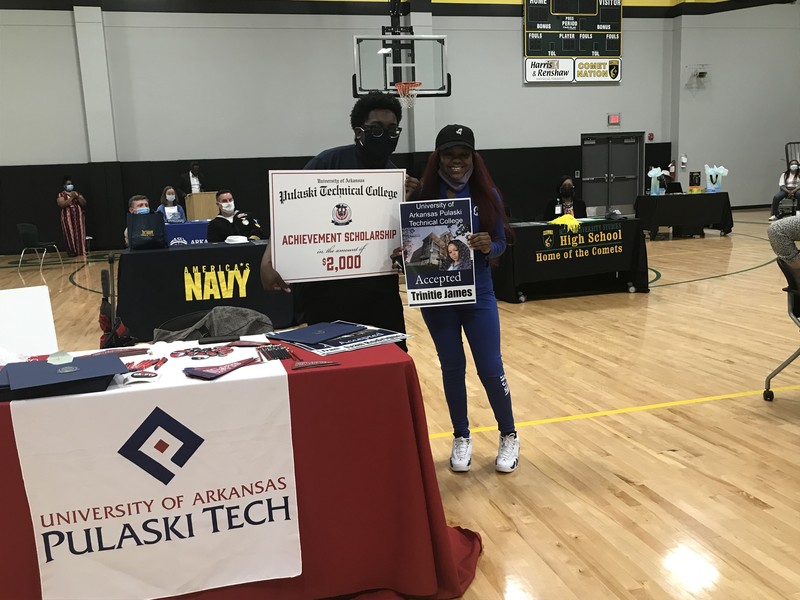 Trinitie James - University of Arkansas - Pulaski Technical College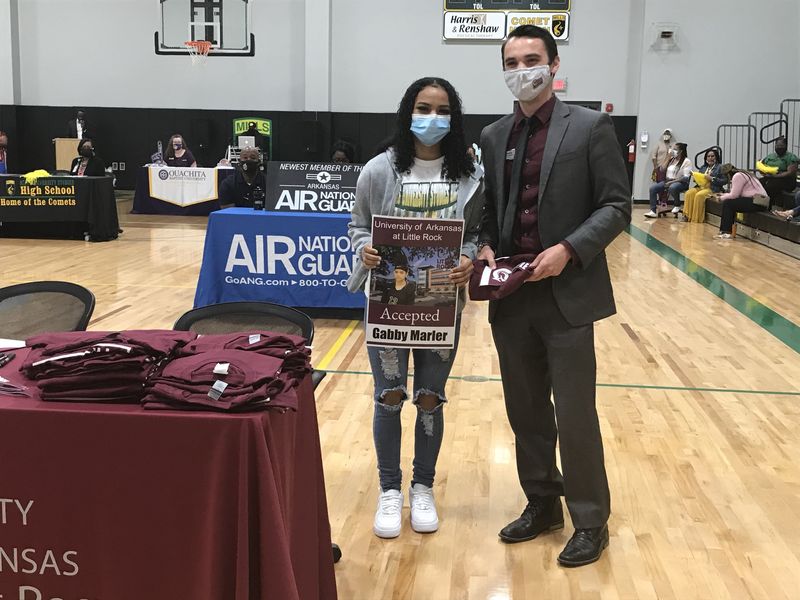 Gabrielle Marler - University of Arkansas at Little Rock
Cenyah Miller - University of Arkansas - Pulaski Technical College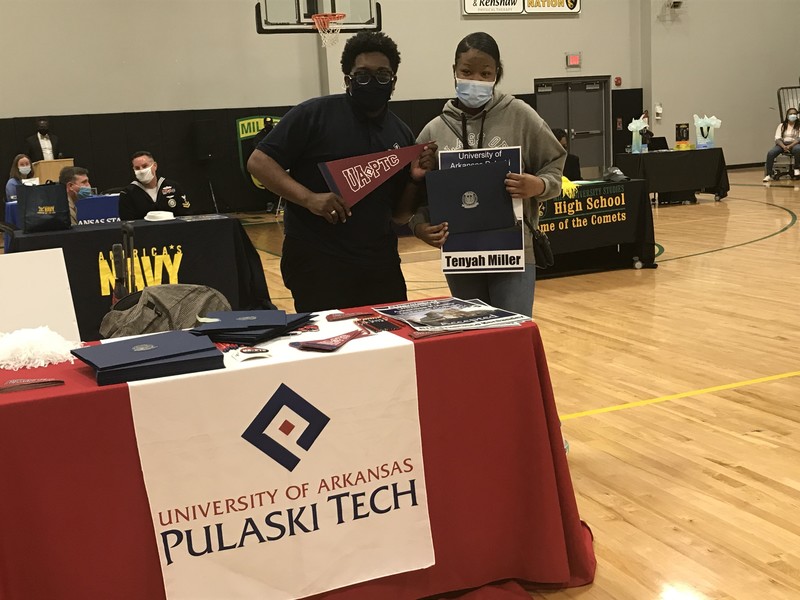 Tenyah Miller - University of Arkansas - Pulaski Technical College
Devkumar Patel - University of Central Arkansas
Kylie Robinson-Gross - University of Arkansas - Pulaski Technical College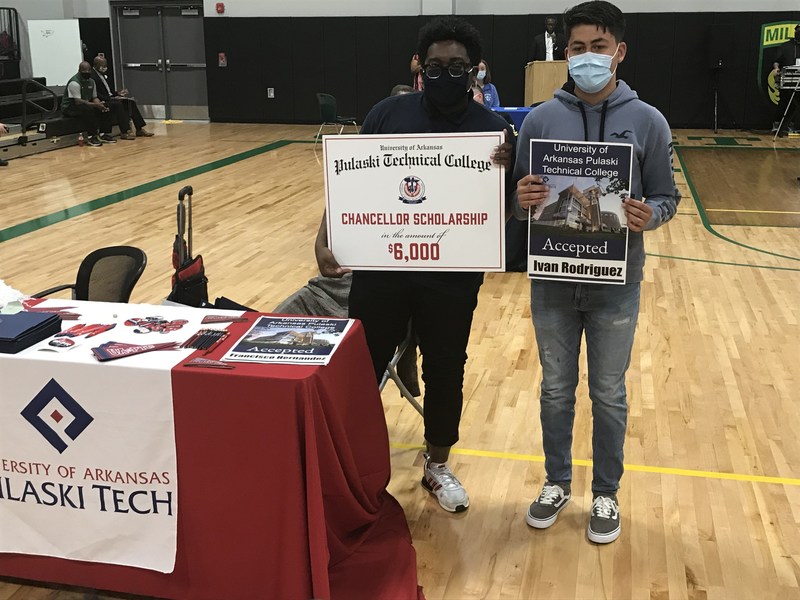 Ivan Rodriguez - University of Arkansas - Pulaski Technical College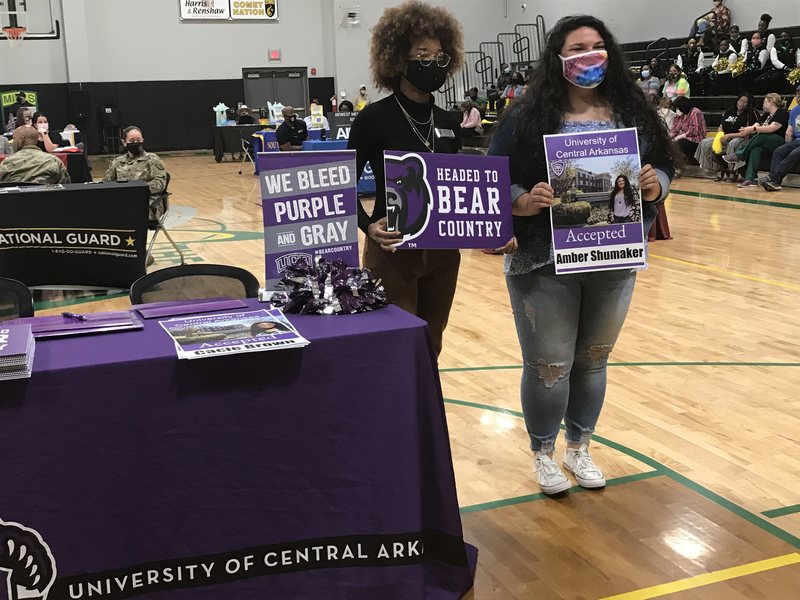 Amber Shumaker - University of Central Arkansas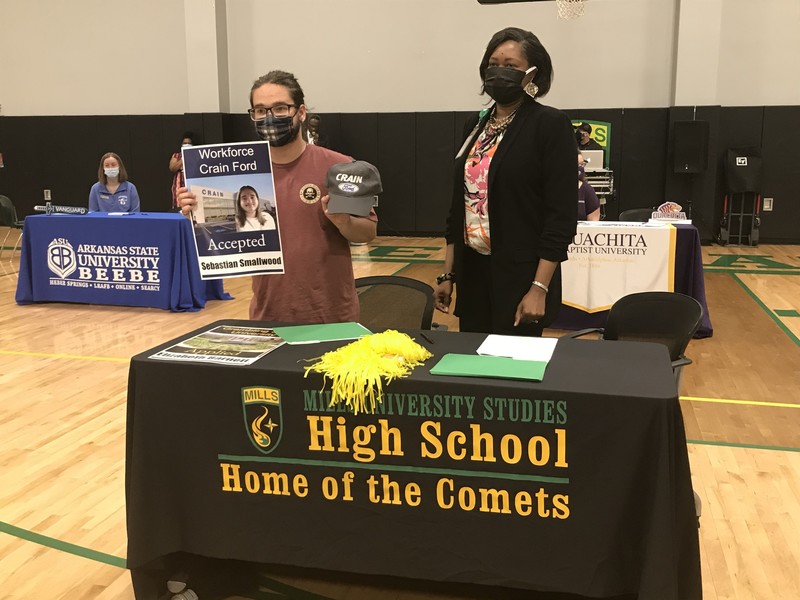 Sebastian Smallwood - Crain Ford Automotive, service technician
Dayton Strick - University of Arkansas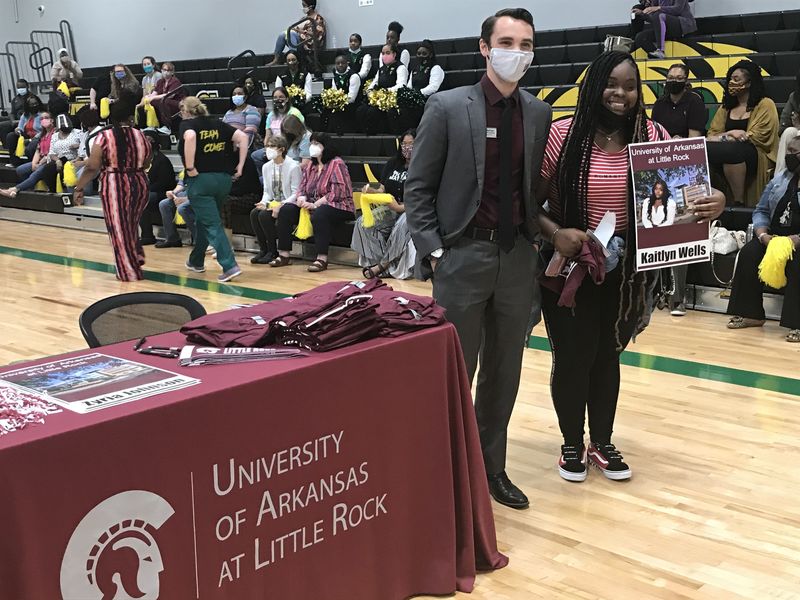 Kaitlyn Wells - University of Arkansas at Little Rock
Not Pictured:
Elizabeth Barnett
Grambling State University
Linnea Blackmon
University of Central Arkansas
Cacie Brown
University of Central Arkansas
Asia Childress
University of Arkansas - Pulaski Technical College
Kalia Cotton
University of Arkansas - Pulaski Technical College
Kynadi Flowers
Paul Mitchell The School-Little Rock
Guido Fransisco Hernandez
University of Arkansas - Pulaski Technical College
Tiesa Frazier
Arkansas Tech University
Luchin Harris IV
University of Arkansas - Pulaski Technical College
Ricardo Hernandez
University of Arkansas - Pulaski Technical College
Emily Howard
University of Arkansas - Pulaski Technical College
Zyria Johnson
University of Arkansas at Little Rock
Hunter Lowery
Henderson State University
Emily Maciel
University of Arkansas at Little Rock and Air National Guard
Haley Martin
Henderson State University
Steven Montiel
University of Arkansas - Pulaski Technical College
Jalena Morgan - University of Arkansas at Little Rock
Danna Perez
University of Arkansas at Little Rock
Michael Poe
Discount Tires
Erin Sauls
Greens at Oxford Leasing Agent
Kayla Simpson
University of Arkansas
Janiya Stephenson
University of Arkansas at Pine Bluff
Cinya Trimble
University of Arkansas at Pine Bluff
Alicea Walls
University of Arkansas - Pulaski Technical College
Josh Watson
University of Arkansas at Pine Bluff