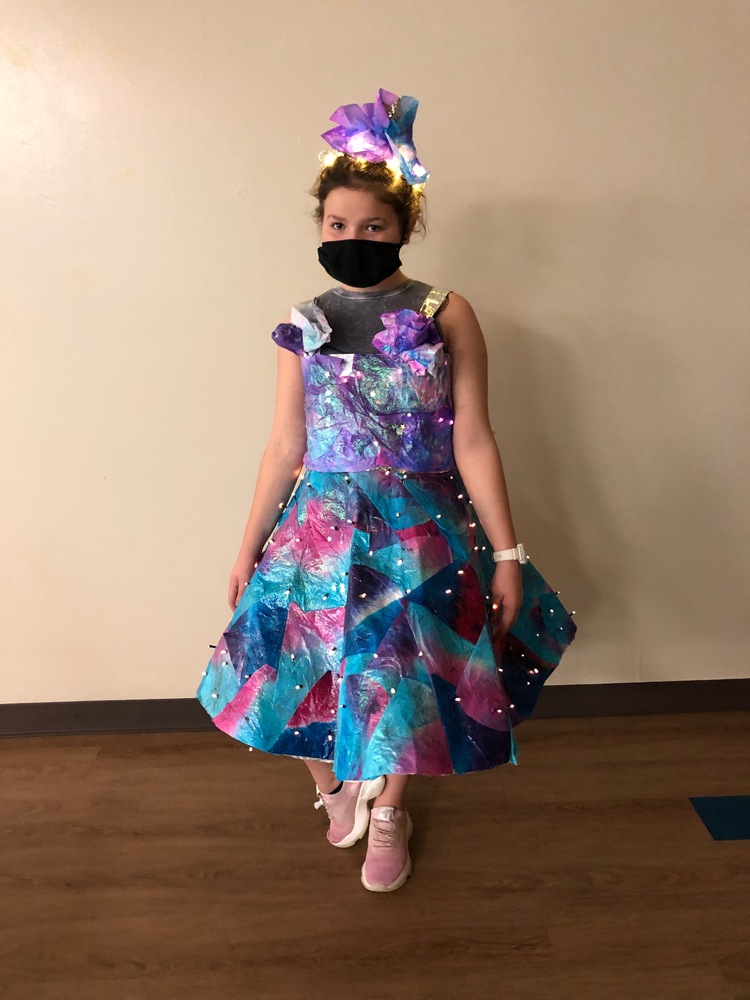 Landmark Student Wins Curbside Couture Fashion Show
PCSSD
Tuesday, October 13, 2020
LITTLE ROCK, Ark. -- One former Landmark Elementary student is being recognized for her submission in the Curbside Couture Fashion Show at the Clinton Presidential Center.
Alexis Mitchell, who now attends Mills Middle School, won first place in the elementary division for her hand-dyed coffee filters made into a dress. She won a $500 prize.
Other former Landmark students competed in the largest "green" fashion show in Arkansas, including Kaitlyn Gray, Arianna Angel, Sidney Leeper, and Jaelynn Raggio.
The students all began their projects in January 2020 and the fashion show was scheduled for April. The event was postponed due to COVID-19 but the organization found a way to still make this happen, just a few months later.
Despite already moving on to middle school, the students were committed to their projects and returned to Landmark a couple days a week in September to finish and submit their projects.
A special thank you also goes to the teachers, Kelly Emerson, art, Audrian Harville, 4th grade, and Mandi Carreiro, music, for their dedication and assistance to this project and the students.