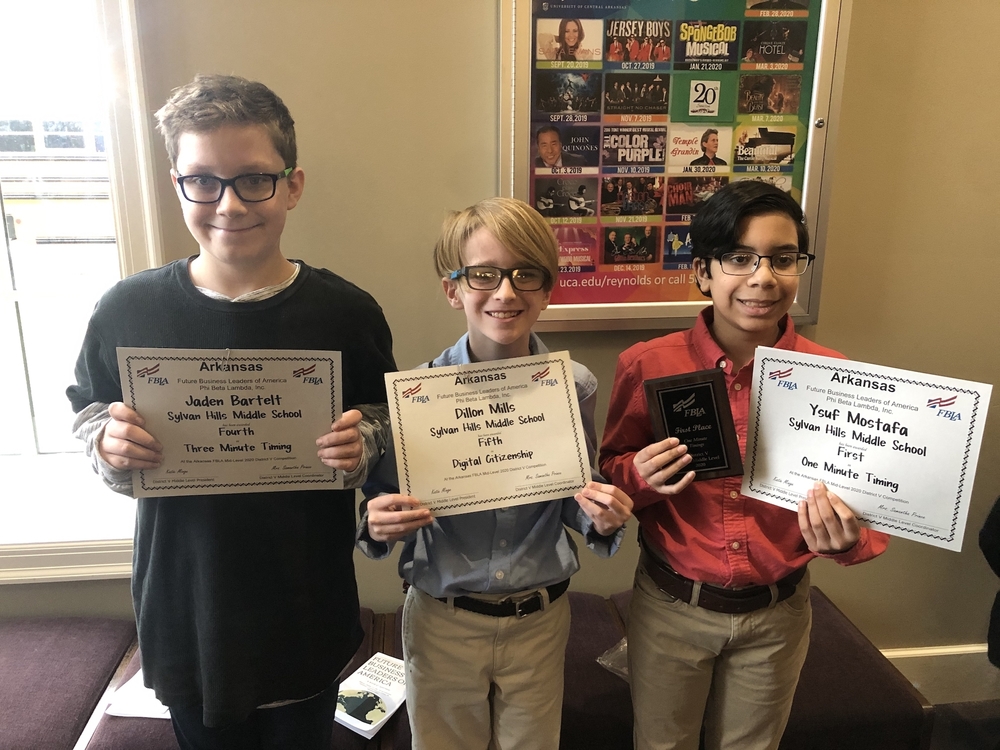 Sylvan Hills Middle Students Place at FBLA District Competition
Sylvan Hills Middle
Wednesday, February 05, 2020
SHERWOOD, Ark. (SHMS) -- Students from Sylvan Hills Middle School tested over the course of two months (December 2019 and January 2020) to complete at the district level for mid-level FBLA.
Digital Citizenship tests material such as online presence, digital footprint, cyber security and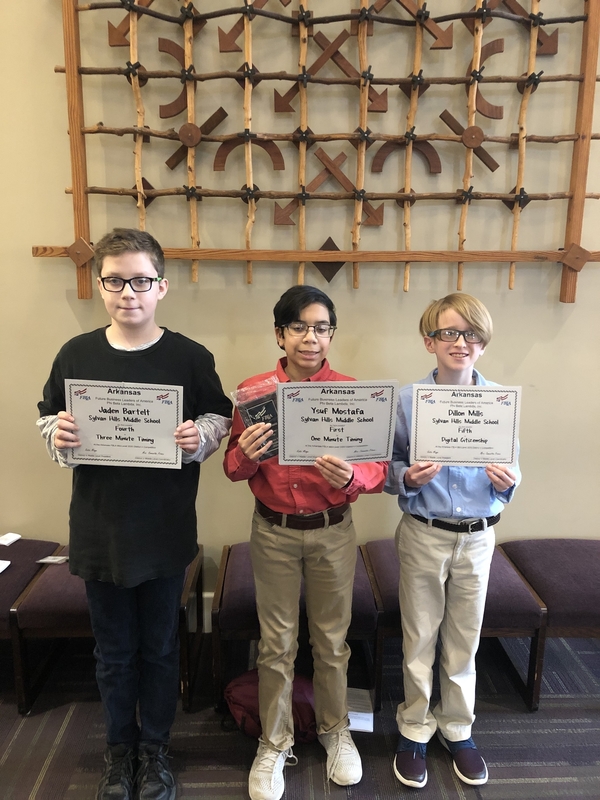 more. Three students placed at the FBLA Spring Conference held on the campus of the University of Central Arkansas today (February 5, 2020). The top five winners for each event were announced at the conference.
Yusuf Mostafa - 1st place in 1-minute timed typing
Jayden Bartelt- 4th place in 3-minute timed typing
Dillon Mills - 5th place in Digital Citizenship.
Dillon Mills' 5th place victory in "digital citizenship" qualifies him to go to the state conference. The one minute and three minute timings are timed typing tests to assess their typing speed and accuracy. These are only district level competitions.